Arriving In Karabor
The Band arrived in Karabor on the hunt for info on the treasure they were hunting! , Led by Aleks they were brought to a friend of his who explained all he knew about the treasure , In the meantime Henry chowed down on a table! Soon after a shady Arakoan appeared out of no where scaring Kastarn half to death!
A Shady Deal
He claimed that he could guide the group to the treasure if they payed him in a special way. Soon after he asked them to kill a strong creature just outside Karabor and brought him its heart. The creature turned out to be a large Raven which instantly grabbed Rin and flew her up into the air and dropped her! , Luckily Harold proceeded to catch her! Afterwards Kastarn casted his powerful cat magic which backfired by attacking Rin most of the fight! The mighty Tygos managed to finish the creature with a large lightning blast though it seemed Kastarn had been made deaf during the battle
Learning The Way
Soon after a quick Gnome restart the Arak appeared again scaring Kastarn once again! , The Arak revealed the way to the treasure but before he could finish Harold broke his wing and the Arak collapsed! , Seconds later it darted up letting out a loud screech and then continuing like it never happened , He explained the next part before erupting into flames!
An Unexpected Reward
On the way back to the boat Alek's friend appeared again and gifted the participants with magic necklaces that shot projectile spells customized for each person! , This was found out by Rin giving Tygos a cold bath...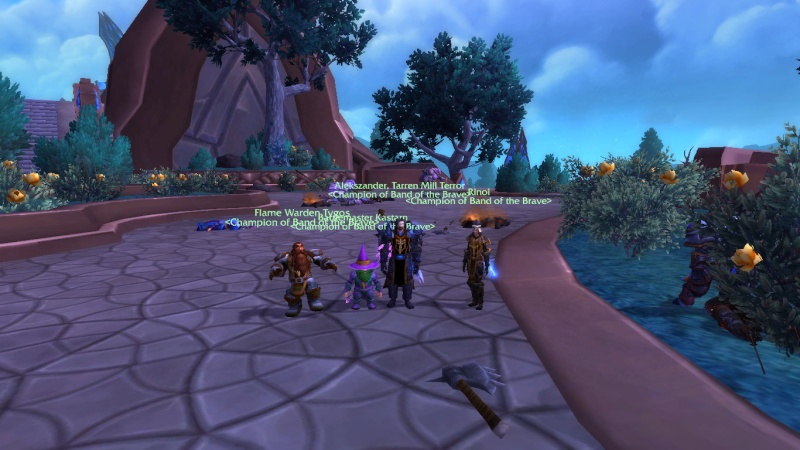 After The Event:

Well , After the Event... This happened...



Posts

: 37


Join date

: 2014-08-28



I was very amused at the image of a giant dread raven, soaring through the air, covered in cats. Some of the furry buggers flying off now and then- slamming Rin in the face. And then the random gnome from Wild Tempest that came by; Lorn. Just entirely coincidental... offering friendly advice about how to remove cats from face. Had a big grin on my face most the way through that fight.

Admin




Posts

: 130


Join date

: 2014-02-14




---
Permissions in this forum:
You
cannot
reply to topics in this forum